MAVERICKS COACHES

HEAD COACH

David Moseley (Coach Mose) hails from a long line of outstanding guards for the Stanford University Cardinal and played from 1996 to 2000. He concluded his prep career in New Mexico as the 1996 Gatorade Player of the Year. The following year at Stanford, Coach Mose earned All Pac-10 Frosh Honorable Mention; and, as a senior captain in 2000, he earned All Pac-10 Honorable Mention. Moseley helped the Cardinal win two Pac-10 championships and a trip to an NCAA Final Four appearance in 1998 (Stats:).

Coach Mose played professionally in France, Turkey, Hungary, Argentina, and Venezuela. Averaging 15 points and 5 assist per game, Moseley's teams competed in the playoffs every season and played in two championship series during his career. In addition to Coach Moseley's leadership of the Mavericks, he is the Head High School Varsity Basketball Coach of The Priory School in Portola Valley, CA and previously coached a local super elite AAU U17 boys team, prior to the Mavericks. He has also coaches extensively with younger kids in NJB's Redwood District, both division and All-Net levels. He resides in Palo Alto with his wife and daughter.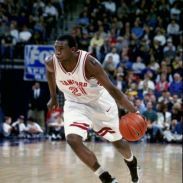 Stanford Cardinal '96 to '00
ASSISTANT COACHES

Alec Roa is a former Junipero Serra High School (San Mateo) Varsity guard. During Alec's Years at Serra he went to back to back CCS open championships, Obtained an overall record of 48-14 in the tough West Catholic Athletic League, and helped his team land in the top 10 in state both of those years. All this under his mentor, the legendary head coach and 2015 California coach of the year Chuck Rapp. Alec currently coaches AAU basketball for David Moseley Mavericks, and is a clear student of the game who has trained under many Division I athletes coming from the likes of Boston College, Notre Dame, Stanford, as well as former professional athletes.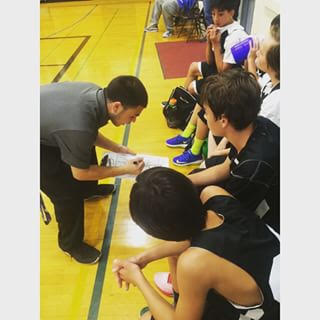 OUR COACHING PHILOSOPHY
The Mavericks coaches have been exposed to some of the best basketball minds and coaches in the country. They have extracted many tips, tools, drills and coaching perspectives for youth athletes.
At the heart of our coaching approach is the belief in teaching a balance between winning and learning - basketball skills, good sportsmanship and life lessons. In a culture that has lost perspective and is too skewed to " winning at all costs," particularly in youth sports, the Mavericks coaches ascribe to the core goals and tennants of the Postive Coaching Alliance (a national non profit organization founded at Stanford University) and its initiative to help transform youth sports sports so sports can transform youth. We believe that good sportsmanship is a cornerstone to competing effectively and consistently.
While our coaches are as competitive as any, having played at the professional and at the D-1 levels, comprehensive studies by scientists and sports pyschologists have repeatedly and overwhelmingly proven that athletes in every sport perform better under pressure when they focus on skill mastery and are not so outcome or performance fixated. And when performance improves enjoyment improves, further enhancing the athlete's interest in the sport and his/her abilities to perform.
As importantly, it is our belief that kids need to learn how to win and how to deal with defeat and failure. A true competitor keeps perspective and is balanced when faced with adversity. Youth atheletes especially need to understand how to channel and focus their emotions and maintain the proper mental framework to consistently compete and perform well under any set of circumstances.
It is from this collective viewpoint that our coaches strive to teach our
players.